It's not enough to just focus on sales. These days, a business also needs to engage customers to succeed.
Customer engagement spans every step of the buyer journey, from the first message they see to loyalty programs.
Not only do more than half of customers expect offers to be unique and personalized, 76% percent expect tailored messages on each channel.
How can you deliver on audience expectations? There are many excellent customer engagement software solutions to help you connect and communicate with your customers so they stay loyal to your brand.
Below, we cover what customer engagement software does, whether your business needs one, and the top options available today.
But first, let's establish a clear definition of what customer engagement entails.
(Or skip straight to the customer engagement tools below.)
What is customer engagement?
Customer engagement refers to the interactions between a company and its customers, and usually takes place on various channels. It's not just limited to sales or support – customer engagement serves to add value and a personal touch that builds lasting relationships.
While the interactions are two-way, it's the company's responsibility to keep the conversation going. Companies can communicate through a number of ways: social media, chat, email, forums, etc. This gives customers the choice of engaging with the company on their personally preferred channels.
That said, there are different levels of customer engagement. On one hand, you may have a loyal customer who only contacts your company for purchases or the occasional support chat.
You may also have a newer customer, who readily posts photos of your product, shares reviews online, and signs up to your referral or affiliate program.
Although vastly different, these are two instances of customer engagement. By connecting and delivering value in all areas, a company can effectively build customer engagement, trust, and loyalty.
What is customer engagement software?
Customer engagement software is built to help you manage all communications and grow your relationships with your customers.
As we've seen, engaging customers can take place on multiple channels – which can get overwhelming very quickly.
A customer engagement tool brings all these touch points together, and offers features to streamline, analyze, and build lasting relationships with your customers.
We go over the features found in the best customer engagement tools in the following section.
What are the essential features of customer engagement software?
Customer engagement software comes with a wide range of features and functions to help you interact with customers. While the best solution for you depends on how your business uniquely engages with your customers, here are a few essential features to keep in mind:
Centralized management
One main reason to use customer engagement software is so your team can manage every message, interaction, and customer relationship in one place. When evaluating software, it's important to make sure it's user-friendly, intuitive, and the dashboard provides everyone easy access to key information.
Multi-channel communication options
Customer engagement tools give you the ability to engage with customers on their preferred channels. Check if the software covers popular communication channels, including email, live chat, text message, in-app message, social media, and the like.
Customer segmentation
How do you send out unique and personalized messages that get attention? Customer segments. Segmentation can streamline your marketing efforts, and helps create granular campaigns that target each customer in the way that speaks to them best.
Customer engagement automation
Automation is essential when marketing to hundreds or thousands of customers. Look for a customer engagement tool that allows you to set up rules, triggers, automated responses, and other workflow automations.
Behavior analysis and reporting
To really improve your customer engagement, the platform needs to provide detailed reports on your customer behavior and feedback. The ideal customer engagement tool is one that automatically collects data and analytics, and presents them in a way that's easy to view.
Third-party integrations
You're probably using a few other tools to communicate with customers: newsletter platforms, survey forms, referral programs, and more. Check if the customer engagement platform can integrate with these, as well, so you can reap the most benefits from your efforts.
Do you need customer engagement software?
Any business can benefit from improved customer engagement. Whether you're a B2B or B2C, having strong relationships with your customers can only lead to more success.
Here are some of the top benefits of using customer engagement tools:
Add to customer value and experience
Build brand name and recognition
Insight and understanding of target audience
Increase customer loyalty and retention rate
Facilitate sales funnel
Gain competitive advantage
Lead to trust and more word of mouth
You'll see a lot of benefit from a customer engagement solution if your business relies on repeat purchases or long sales cycles. In these cases, customer engagement is essential.
It's also useful if you maintain an online presence, as one of the main features is multi-channel integration. Lastly, it's also best to have a well-thought-out customer engagement strategy to guide how your team uses the tool for business.
However, since the area of customer engagement is so broad, it's best to evaluate individual tools to see how well they'll work for your company.
Alternatives to customer engagement software
Maybe your business doesn't need a customer engagement tool at the moment. There are a lot of alternatives that still help build relationships with your customers. Here are a few to look into:
The evaluation criteria
Our team has researched and compiled the top customer engagement solutions. Read how we evaluated our list, and then browse through the reviews below:
| | |
| --- | --- |
| Evaluation criteria | Description |
| Pricing | How much does the software cost? What different plans are available? Are you required to commit for an entire year, or are monthly plans available? |
| Free plan or trial | Does the company offer a free plan or trial period for you to try out the software before purchase? |
| Customer service and support | How does the company help assist you when using the software? What are the ways you can contact them for questions or issues? |
| Review score | How do existing users rate the customer engagement software? Based on an aggregate score from top review sites, our rating is out of 5 stars and indicates how many people reviewed the software tool. |
| Notable features | What makes this customer engagement solution stand out? We've broken down the top features of each, such as omnichannel messaging, dashboard features, and automations. |
Top customer engagement tools
Using our evaluation criteria, we put together a list of the top customer engagement tools, categorized by their core features. Click on the list below to see the best-rated software in each of the seven categories.
Note: The software is not listed in any order of rank or recommendation. Our aim is to put together a selected source of customer engagement solutions, and give a clear picture of all the available options.
---
Behavior analysis
This category of customer engagement software focuses on collecting valuable data and mapping out how customers interact with your business.
---
Mixpanel
Mixpanel is designed to make your business more efficient, by delivering real-time data, identified trends, and user behavior analysis to your entire team. The platform's in-depth reports help you convert, engage, and retain more users.
Key features
Interactive reports: Query your data with only a few clicks, then see visualizations in seconds, from all the steps in your sales funnel to any points of friction.
Limitless customer segmentation: Create segments on any attribute, cohort, or action, conduct analysis on your own terms, and save interesting segments to use in any report.
Group analytics (popular with B2B SaaS companies): Calculate metrics to determine which features are popular and where usage is tailing off, as well as what accounts are ready for upsell, or at risk of churn.
| | | | |
| --- | --- | --- | --- |
| Pricing | Free demo or trial | Customer support | Review score |
| Free, Growth ($25/month), and Enterprise (contact for pricing) | Free plan and demo available | Email, help center, community membership (premium support for Enterprise plan) | 4.3 (432 reviews) |
---
Heap

Heap is a tool that automatically captures customer interactions, makes sense of them, and creates actionable steps for any company. As the company puts it: "We want to enable everyone to understand their millionth customer as well as they understood their first."
Key features
Autocapture: Automatically capture all user interactions and keep all retroactive data, from the moment you install the tool on your site.
Heap data engine: A suite of tools that ensure your data stays trustworthy, scalable, and easily usable by everyone on your team.
Measure granular engagement: Track all measures of engagement, identify your power users, and coordinate external touch points with your product experience.
| | | | |
| --- | --- | --- | --- |
| Pricing | Free demo or trial | Customer support | Review score |
| Free and Business (starts at $12,000/year) | Free plan and weekly demo available | Self-service onboarding and implementation (basic support and custom onboarding for Business plan) | 4.4 (487 reviews) |
---
Hotjar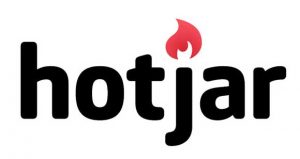 Hotjar was built to create online experiences your customers and users will love. The platform focuses on website interactions, helping you understand customer behavior so you can make the necessary changes, improve UX, and increase conversions.
Key features
Variety of heatmaps: Understand what users want, care about, and how they move through your site with visual representations of their clicks, taps, and scrolling behavior.
Visitor recordings: Eliminate guesswork with recordings of real visitor behavior – every click, tap, and mouse movement lets you identify usability issues as they're encountered.
Feedback and surveys: Give visitors an easy way to leave instant feedback and share their thoughts on your website or app.
| | | | |
| --- | --- | --- | --- |
| Pricing | Free demo or trial | Customer support | Review score |
| 2 Personal Plans (starts at free to $39/month), Business Plan (starts at $99/month), and Agency Plan (contact for pricing) | Free plan and trial available | FAQ, guides, support documentation | 4.6 (552 reviews) |
---
Feedback collection
These customer engagement solutions help with feedback collection, enabling you to send out and analyze customer satisfaction surveys, such as feedback forms and NPS surveys. (Read more about specific NPS software here.)
---
SurveyMonkey

SurveyMonkey is a full suite of products and solutions to help you get the answers you need. Your customers get to share their thoughts and opinions, while you get feedback that drives your business to grow, succeed, and innovate in the market.
Key features
Powerful data analysis: Get quick insights with automatic charts, summaries, word clouds, and sentiment analysis, which you can easily search and filter through.
Fast survey creation: Access 150+ survey templates and expert-written sample questions, and even score your survey with an AI-based SurveyMonkey Genius.
Flexible sharing options: Share templates and assets with your team, send the survey out through various channels, and export all data in the most convenient format.
| | | | |
| --- | --- | --- | --- |
| Pricing | Free demo or trial | Customer support | Review score |
| 4 Personal Plans (starts at free to $99/month) and 3 Business Plans (starts at $25/user/month) | Free plan available | Email, FAQ, help documentation (phone support for premier plans) | 4.5 (24,379 reviews) |
---
ProProfs Quiz Maker

ProProfs Quiz Maker lets you easily create attractive and engaging quizzes that you can share on social media and elsewhere. Online quizzes created with this tool are excellent for researching your target audience. You can even add a customizable lead form to keep track of and segment your users.
Key features
Easy to create quizzes: Access 100+ quiz templates, 1 million+ ready-to-use questions, and 100+ smart settings to easily create quizzes using an intuitive quiz builder.
Customizable lead forms: Add lead forms with custom fields to your quiz to capture quiz taker information, such as name, email address, location, etc.
Reporting & Analytics: Get insightful reports and statistics to analyze user responses to your market research quizzes.
| | | | |
| --- | --- | --- | --- |
| Pricing | Free demo or trial | Customer support | Review score |
| Free, Essentials ($20/month), Business ($40/month), and Business+ ($200/month) | Personalized demo and 15-day free trial | Email, phone help, live chat, and web help center/knowledge base | 4.5 (49 reviews) |
---
Alchemer (formerly SurveyGizmo)

Alchemer doesn't only run surveys and collect feedback – it helps you transform into a truly customer-centric business. The software allows you to gather data in a way that fits into your operations, but also makes sure to prioritize your customer's voice and experience.
Key features
Survey expertise and analysis: Collect customer data with software that's secure and flexible enough to adapt to your existing operations, and combine with tools you're already using.
Seamless workflow: Use a process that's based on logic, integration, and is customizable to what your departments and systems need to grow.
Communicate with your audience: Identify and communicate with your target audience, using email, SMS, video, audio, and more.
| | | | |
| --- | --- | --- | --- |
| Pricing | Free demo or trial | Customer support | Review score |
| Free version, 4 Individual/Small Team Plans (starts at $49/month to $249/month), and Enterprise Plans (contact for pricing) | Free plan and trial available | Email, phone, help documentation, community forum | 4.4 (907 reviews) |
---
Wootric