Team collaboration software programs help individuals within a business effectively communicate and work together using boards, chat, and voice/video calls. Collaboration software functions as an online space for people to send progress reports, updates and notifications, and talk one-on-one or as a group.
Team collaboration software has become increasingly important thanks to the rise in remote work, which requires a new and smarter way to connect and manage work.
(Or skip straight to the list of team collaboration software tools.)
What is a team collaboration software?
Team collaboration software is a broad term for any platform that helps a team communicate remotely, whether via chat, video, or a workflow board. In this increasingly remote world, team collaboration software has now become more important than ever.
Most businesses previously used team collaboration tools in conjunction with task management, time management, or project management software to achieve more holistic business management.
But these days, a lot of team collaboration software comes inclusive of these other components, making it an all-in-one tool built for businesses of any size.
On the other hand, some team collaboration software programs are more specialized, and these are perfect for businesses that don't need all the bells and whistles. Here are a few examples:
Team messaging collaboration tools like Slack
Video conferencing tools like Zoom
Remote collaborative software like Sococo and Miro
Workflow tools like Asana
All of these tools are covered in more detail in the following sections.
Features of team collaboration software
Newer and more advanced team collaboration software tools often have an exhaustive list of features to streamline the way your team collaborates online. Here are some of the most common features:
1. Team messaging
Team instant messaging tools help you communicate with your team one-on-one or as a group in real-time. Collaborative apps help teams stay up-to-date on the latest company notifications and updates.
2. File storage and sharing
Team collaboration software can help you store files securely in a centralized location – usually in the cloud – and provides ease of use documentation management options for remote teams.
3. Document management and collaboration
Team members can work together to create, edit, and update documents in real-time. This visibility allows everyone to be on the same page when it comes to the latest changes.
4. Third-party integrations
A lot of team collaboration software programs on our list give you the ability to integrate with all your favorite productivity, project management, CRM solutions, and so much more, supporting all aspects of business management from one place.
5. Voice or video calls
You can often make voice or video calls to your coworkers from within the interface of the collaboration software, which saves you from needing to sign into another app or device.
6. Task management
Some team collaboration software has built-in task management features, including workflow processes, Kanban boards, and Gantt charts.
Is a team collaboration software tool right for you?
Team collaboration software tools may be a good fit for your business if:
You're looking for a low-cost method to connect your team: Buying physical space can be considerably more expensive, as you'll need to manage the cost of maintenance and ensure the security of the workspaces. Most collaborating software tools are available at affordable rates on a monthly basis.
You need a way to connect teams at all levels in one place: Using team collaboration tools can help you reduce the inefficiencies of management in traditional office structures, where members may often be at different locations. You can easily connect with someone from any department and get visibility into the projects they're currently working on.
You have frequent miscommunication or slow approval cycles: Having all communication nestled in one place means your project managers and teams don't waste any time trying to find fragments of related correspondence. As such, team collaboration software can help you greatly improve the speed of approval cycles.
You need secure and efficient file management: With team collaboration software, files are secured in one central location on the cloud and easily accessed by anyone, anywhere, through most types of mobile and desktop devices.
You have a large or decentralized team: Team collaboration software is a great addition to help you stay on top of larger teams or a team that's scattered around the world.
Alternatives to team collaboration software
Although your business will likely benefit from team collaboration software, if that's not what you're looking for at this time, check out these similar solutions:
Team collaboration software: The evaluation criteria
Do you think your team could benefit from team collaboration software? We've researched and compiled the best team collaboration tools. Read how we evaluated our list, and then browse through the reviews below:
The evaluation criteria
| | |
| --- | --- |
| Evaluation criteria | Description |
| Pricing | How much does the software cost? What different plans are available? Are you required to commit for an entire year, or are monthly plans available? |
| Free plan or trial | Does the company let you try out the team collaboration software before you buy, with either a demo, free trial, or free plan? |
| Customer service and support | How does the company help assist you when using the software? What are the ways you can contact them for questions or issues? |
| Review score | How do existing users rate the team collaboration software? We've compiled an aggregate rating based on the average score from top review sites Capterra, G2, and GetApp, out of 5 stars. We also share how many people reviewed the software tool. |
| Notable features | What are the top features that make this tool stand out? We highlight them here to help you make an informed decision. |
---
Top 22 team collaboration software tools
Our top 22 list features popular team collaboration software tools for businesses of all sizes, from small businesses and startups to agencies and enterprises.
We also organized them by type, so it's easy to search for the software that will meet your company's specific needs.
Note: The software is not listed in any order of rank or recommendation. Our aim is to put together a carefully selected source of team collaboration solutions, and give an accurate picture of the available options.
---
Slack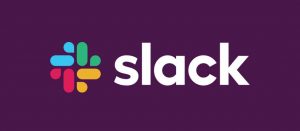 Slack is one of those online team collaboration tools that makes working together a breeze. The software is a great solution for small businesses to large companies looking for team messaging solutions, as well as integrated project collaboration features. Slack is one of the most popular collaboration tools on our list.
Key features
Channels: Organize team work by using channels. These provide you and your team a shared view of the work being done so teams can work in tandem and information is always visible.
Slack Connect: Manage your external relationships more effectively by moving all conversations to the one place. Send messages and share files securely in real time. Work faster and better with outside organizations.
Voice and video calls: Share your screen on Slack, easily hop on to video conferences without leaving your messaging interface, and stay tuned in always with the Slack app.
| | | | |
| --- | --- | --- | --- |
| Pricing | Free demo or trial | Customer support | Review score |
| Pro ($5+/user/month), Business+ ($9.38+/user/month), and Enterprise Grid (contact for pricing) | Free plan and demo available | Standard support (Free plan), priority support (Pro plan), 24/7 support (Business+ and Enterprise Grid plans); dedicated account and customer success team (Enterprise Grid plan) | 4.58 (48,164 reviews) |
---
Trello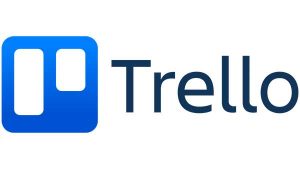 Trello is an online workflow-based collaboration software that helps you collaborate, manage projects, and be more productive. Create a Trello board, list, or card, and then customize it with more features as your team grows.
Key features
Views: Once you create a board on Trello, you can use different views to suit your specific purpose, whether it's a timeline view for project planning, calendar view for time management, or table views which can be seen across boards.
Cards: Trello cards help you organize your tasks. Break down bigger card tasks into steps with file attachment previews, reminders, checklists, comments, and even emoji reactions. Also view cards by list and status at the board level.
Integrate top work tools: Integrates with apps such as Confluence, Slack, Dropbox, Google Drive, and Evernote.
| | | | |
| --- | --- | --- | --- |
| Pricing | Free demo or trial | Customer support | Review score |
| Business Class ($10+/user/month) and Enterprise plan (contact for pricing) | Free plan available | Priority email (Business Class and Enterprise plans) | 4.46 (30,852 reviews) |
---
Basecamp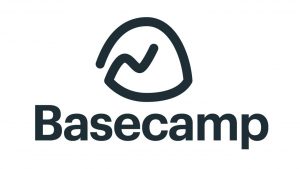 Basecamp helps you manage all your projects in one place and functions as the ideal all-in-one toolkit for remote teams. With this online collaboration software, work is broken up into separate projects with each project containing everything related to the work at hand – all the people involved, every discussion, document, file, tasks, critical dates, and so on. Basecamp is available on iOS, Mac, Android, OC, as well as through integrations.
Key features
Message boards: Use message boards to keep entire conversations together on a single page, so you don't have to go through multiple emails from multiple places.
To-do lists: Create to-do lists for all the tasks that need to be done, assign to different individuals, and set due dates. The software will even track and follow up on overdue tasks for you.
Group chat: A real-time group chat called Campfires enables you to ask quick questions and obtain answers just as quickly without having to reach out to another app.
| | | | |
| --- | --- | --- | --- |
| Pricing | Free demo or trial | Customer support | Review score |
| Basecamp Business ($99/month) | Free limited plan and trial available | Support tickets, tutorials, help guides | 4.25 (17,681 reviews) |
---
Jira

Jira, an Atlassian product, is a project management tool perfect for teams that want flexibility and agility. You can automate any task or process on Jira with a few clicks by building automation rules from a wide library of templates. Jira automation works across the most popular productivity tools available today including Slack, Microsoft Teams, Bitbucket, GitHub, and more.
Key features
Scrum boards: If scrum is the framework that guides your teams and their roles, events, artifacts, and rules, then the Jira scrum board is the visual display of its progress during the development cycle.
Kanban boards: Flexible kanban boards give your team full visibility into what's next so you can continuously deliver maximum output in minimal cycle time.
Roadmaps: Sketch out the big picture, communicate plans with stakeholders, and ensure your roadmap connects to your team's work – all in a few clicks in Jira Software Cloud.
| | | | |
| --- | --- | --- | --- |
| Pricing | Free demo or trial | Customer support | Review score |
| Standard ($7/user/month), Premium ($14/user/month average), and Enterprise plan (contact for pricing) | Free plan available | Email, knowledge base, FAQs, guides, community | 4.35 (14,298 reviews) |
---
OneDrive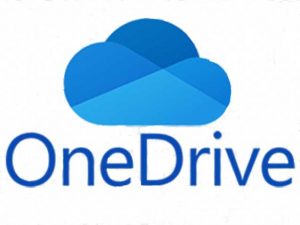 OneDrive is Microsoft's cloud personal storage solution ideal for storage and sharing of files and photos. You can access, edit, and share your files from multiple devices, and there's no danger of losing or misplacing them. You can also share your files and collaborate with friends in real-time using Microsoft's Office apps.
Key features
Easy sharing and collaboration: Easily share files, folders, and photos with friends and family by sending a link via email or text. There's no need for large email attachments or USB drives.
Document scanning: Use your mobile device to scan and store documents, receipts, business cards, notes, and more in OneDrive with the document scanning feature.
Personal vault: Store important files and photos with an added layer of protection.
Pricing
Free demo or trial
Customer support
Review score
OneDrive for Business Plan ($5/user/month), OneDrive for Business Plan 2
($10/user/month), Microsoft 365 Business Basic ($5/user/month), Microsoft 365 Business Standard ($12.50/user/month)
Free trial available
24-hour phone and online support
4.35 (18,406 reviews)
---
Asana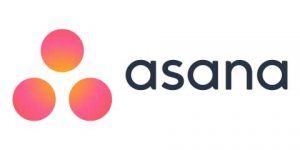 Another popular online collaboration software, Asana offers project management, process management, workflow management, integrations, and reporting. Asana pegs its software as the easiest way to manage team projects and tasks. The platform uses a unique Work Graph data model that gives teams everything they need to stay in sync, hit deadlines, and reach their goals.
Key features
Project management tools: Make use of list views, timelines, and boards to organize, manage, and streamline projects and tasks.
Process management: Automate routine tasks using custom rules, make use of forms to submit work requests, choose from 50+ project templates, and expedite the approval process.
Integrations: Over 100 integrations, including Microsoft Teams, Slack, Zapier, Canva, InVision, and Freshdesk.
| | | | |
| --- | --- | --- | --- |
| Pricing | Free demo or trial | Customer support | Review score |
| Premium: ($13.49/user/month), Business ($30.49/user/month), and Enterprise plan (contact for pricing) | Free plan and trial available | Priority support, Academy training sessions, premium customer success options | 4.36 (17,034 reviews) |
---
GotoMeeting

GotoMeeting offers collaboration tools that are affordable, seamless, and secure, making it ideal for remote work. The software has some interesting USPs, including the ability to connect to a video meeting 65% faster than average times, and post-meeting productivity tools in the form of its Smart Meeting Assistant.
Key features
Powerful screen sharing technology: Share your desktop, smartphone, or tablet quickly and securely from any location.
Video conferencing: Make use of a stunning list of state-of-the-art features such as HD video quality, meeting recording and transcription, single tap meetings, integrated scheduling, HIPAA compliance support, and in-meeting drawing tools.
Post meeting productivity: A Smart Meeting Assistant deals with notes, action items, and highlights, helping you skip dealing with repetitive post-meeting tasks.
| | | | |
| --- | --- | --- | --- |
| Pricing | Free demo or trial | Customer support | Review score |
| Professional ($12+/organizer/month), Business (16+/organizer/month), Enterprise plan (contact for pricing) | Free trial available | 24/7 customer care | 4.32 (20,824 reviews) |
---
TeamViewer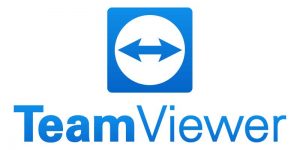 TeamViewer is a remote access, remote control, and remote support solution that can be used on almost every desktop or mobile platform – Windows, macOS, Android, and iOS. You can also connect to servers, commercial-grade machines, and IoT devices from anywhere using the platform's secure global remote access network.
Key features
Remote device control: Directly access a remote computer, smartphone, or tablet from your device to provide support. Take control as if you were the primary user on the device so that you can fix the issue seamlessly.
Cross-platform access: The software supports cross-platform communication for a variety of device combinations as long as the individual devices support either Windows, macOS, Linux, Chrome OS, iOS, or Android
iOS screen sharing: When providing remote support, you can view the remote iOS device screen in real-time, allowing you to seamlessly integrate support for iOS devices into your existing processes.
| | | | |
| --- | --- | --- | --- |
| Pricing | Free demo or trial | Customer support | Review score |
| Single User ($50.90/month), Multi-User ($102.90/month), and For Teams ($206.90/month) | Free plan and trial available | Phone support | 4.58 (10,235 reviews) |
---
Box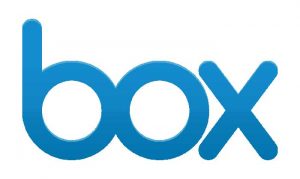 Box is a single, secure, easy-to-use platform built for the entire content lifecycle, from file creation and sharing, to co-editing, signature, classification, and retention. You can use Box for virtually every team in your business, including marketing, sales, finance, HR, engineering, and legal.
Key features
End-to-end protection: Every file is encrypted using AES 256-bit encryption. Make use of protection controls ranging from granular permissions to strong user authentication. Box also helps you meet the most stringent regulatory and compliance regulations and avoid fines.
Centralized collaboration: Box provides teams a user-friendly centralized workspace to edit, review, and share files, as well as assign tasks. The team collaboration tools include Box Notes, which is one place for everyone to share ideas. Multiple people can work at once and see everyone's edits in real-time.
Integration with over 1,500 apps: Including Adobe, Slack, Google Workspace, IBM, and Salesforce.
| | | | |
| --- | --- | --- | --- |
| Pricing | Free demo or trial | Customer support | Review score |
| Starter ($5+/user/month), Business ($15+/user/month), Business Plus ($25/user/month), and Enterprise ($35/user/month) | Free plan and trial available | Support tickets, resource center, community, trainings | 4.25 (8,515 reviews) |
---
Hootsuite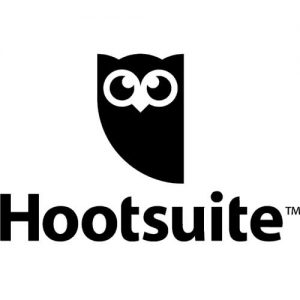 Hootsuite offers a simple and convincing premise – create content and share it to multiple social media channels as a team, from one easy-to-use platform. Aside from content scheduling and sharing, you can also make use of social analytics, and view social conversations, comments, and brand mentions.
Key features
Content creation and scheduling: Get a bird's eye view of published and scheduled posts. Schedule posts in advance, even in bulk, and automatically set times to fill gaps in your social calendar.
Plan upcoming campaigns: Map out campaigns and collaborate with team members to plan a content calendar.
Create high-performing content: Create on-brand posts using Hootsuite's Composer tool. Make use of asset libraries, image editing, and video publishing tools that auto-adjust the bitrate, height, and width to match each social platform.
| | | | |
| --- | --- | --- | --- |
| Pricing | Free demo or trial | Customer support | Review score |
| Professional ($49/month), Team ($129/month), Business ($599/month), and Enterprise plan (contact for pricing) | Free plan and trial available | Help center, Hootsuite Academy, resource library, webinars, 24/7 Twitter and Facebook support | 4.19 (5,788 reviews) |
---
Monday

Monday.com is a team collaboration software that relies on a strong visual interface to help you plan, organize, and track all of your team's work in one place. Monday has an existing customer base of some very recognizable names, the likes of NBC, Hulu, L'Oreal, Uber, and Abbott.
Key features
Kanban software and Gantt charts: Built-in Kanban software and Gantt charts help streamline your workflow effortlessly, and enhance team communication and team collaboration.
Custom dashboards: Easily customize your dashboards and track progress, timelines, and budgets at a glance. You can also use the platform to run in-depth reports.
Simple file sharing functions: Easily manage client and team permissions from a secure cloud storage. Centralized file storage offers powerful file search functions and file sharing to shorten approval cycles.
| | | | |
| --- | --- | --- | --- |
| Pricing | Free demo or trial | Customer support | Review score |
| Basic plan ($8/seat/month), Standard plan ($10/seat/month), Pro plan ($16/seat/month), and Enterprise plan (contact for pricing) | Free plan and trial available | 24/7 customer support, live daily webinars, dedicated customer success manager (Enterprise plan only) | 4.65 (5,173 reviews) |
---
ClickUp