What makes a good marketer?
You might be thinking: Maybe it's creativity or the ability to write catchy slogans and compelling hooks. Perhaps, they can multitask, while being a jack of all trades. Or maybe it's the ability to be able to connect with their audience on a more personal level.
Which are all correct.
But in my opinion, it comes down to two things – their strategy and digital marketing software stack. Today's marketers are expected to be in a million places at once, and finding creative ways to streamline and automate tasks is the name of the game.
The average marketer relies on seven different digital marketing tools to keep them from going insane. Finding software that integrates and plays well with one another is key to an effective marketing stack.
Some tools on the list are foundational. For example, analytics, email marketing, and CRMs, while other tools are more specialized, like referral marketing or A/B testing.
These digital marketing tools will help you be more productive and organized, but they won't do the work for you. If you want to truly succeed, regardless of your industry or size, you need a solid marketing plan in place. If you're just starting off or revamping your current strategy, a good place to start is focusing on competitor research, onsite SEO, social media, and content production.
We've set out to create a list of digital marketing software that covers all major categories of digital marketing. These tools can be valuable for any company, regardless of your size – freeing up precious time for your team to focus on more useful tasks, like strategy.
---
Customer relationship management (CRM) software
How it helps: Monitors and tracks customer relationships
If you run an SME or startup, then you know scaling a business is all about how many customers you can gain while retaining as many customers as possible. With every email sent and sales call scheduled hopefully your prospect is one step closer to the main objective, converting! But keeping track of your prospects at every stage of the sales funnel is no easy task.
A CRM can help you stay organized while storing all your company's data on its interactions with customers. This data can be pulled from multiple channels and stored in one central database, e.g., your website, social channels, support tickets, and customer reviews. Your business can analyze and use this data to better your product/service, address common concerns, and, ultimately, scale your business.
Digital marketing software example: Hubspot
Price: Freemium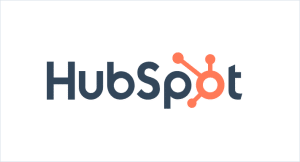 Hubspot is great for any company new to using a CRM. Their free software covers everything from managing your contacts and social media to tracking emails and connecting with your prospect. To help you grow your business, convert more leads, and prove POI for your inbound campaigns.
Honestly, if you're just starting to build your marketing stack, I would recommend signing up for three free tools, Hubspot, Google Analytics, and Mailchimp. Hubspot's all-in-one marketing solutions is perfect for any business to achieve their goals in the early days, especially if everyone is wearing multiple hats.
Other popular digital marketing tools in this category: Salesforce, Microsoft Dynamix, Infusionsoft, Zoho CRM
---
Video conferencing
How it helps: Allows you to collaborate and meet face-to-face virtually
According to a study by UCLA 93% of communication's effectiveness is through nonverbal cues, while a study by Harvard Business Review stated that it found face-to-face requests to be 34% more successful than emails. The bottom line, if you are running a remote team or just hiring a freelancer, video-conferencing tools are a great way to build better connections and trust.
Digital marketing software example: Zoom
Price: Freemium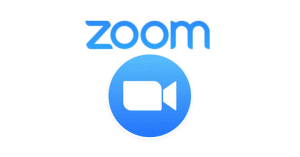 Zoom is one of the most popular video conferencing tools on the market. Their free Basic Plan is perfect for any small business, allowing up to 100 meeting participants to chat for up to 40 minutes, providing users with a reliable cloud-based platform for collaboration, conferencing, webinars, and chat.
Other popular digital marketing tools in this category: Skype, Google Hangouts, GoToMeeting, HighFive, UberConference
---
Email marketing
How it helps: Builds an email list, engages your audience, and nurtures leads to conversion
Email marketing is one of the oldest, yet most effective marketing channels around, producing $38 in ROI for every $1 spent. It's hard to believe, after all, it seems like every year there's a new post claiming that email is dead, but for business development, looking to keep their audience engaged, there's no better channel. Tools like Campaign Monitor and MailChimp are great for segmenting your leads and customer to send personalized, relevant messages used to nurture and convert them.
Digital marketing software example: Campaign Monitor
Price: $9/month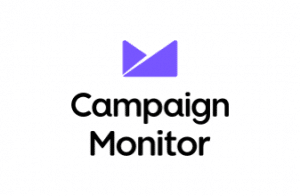 Campaign Monitor has dozens of beautiful templates to choose from. Their drag and drop interface and engagement-based segmentation allows you to deliver targeted content to large lists of subscribers with ease. If you run an eCommerce site, you can easily connect your store and start driving more sales with automated abandoned cart emails.
Other popular digital marketing tools in this category: Drip, MailChimp, Constant Contact, Sendinblue
---
Marketing automations
How it helps: Automates marketing tasks throughout the customer journey, while maintaining a personal touch
As your customer base grows, you may find it hard to provide that personal touch at scale. When properly implemented, marketing automation is like having an extra set of hands, eliminating repetitive tasks, such as:
Data management/analysis
Online ad placement
Email campaigns
Dissemination of social media posts
Segmenting audiences throughout the sales funnel
Acting more as a VA than a simple support tool, marketing automation can change the role of your marketers by streamlining tedious tasks so that they can spend more time on what matters, strategy.
Digital marketing software example: Keap (InfusionSoft)
Price: $79/month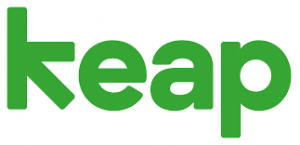 Keap automates your marketing, sales, and business processes all in one place, helping you stay organized while providing your team with the confidence they need to close more deals. Making sure every lead receives the right message at the right time automatically throughout their customer journey. Manage your sales process with custom pipelines and workflows. Improve your sales performance with detailed reports and insights, all with a few simple clicks.
Other popular digital marketing tools in this category: Autopilot, Marketo, Pardot, Eloqua
---
Data intelligence
How it helps: Provides data collection and analysis at scale
Without having all the facts, it can be hard to know if you're making all the right decisions. Creating a seamless customer journey is important, but so is tracking and analyzing all that data to paint a better picture of your company's performance.
Business intelligence software pulls all the critical data from your different APIs, documents, and departments to provide your team with the holistic insights they need to plan their next move.
Digital marketing software example: Periscope Data
Price: $99/month (with a free trial)

In the modern era, companies must be data-driven to succeed, whether you're running queries or running a business. Periscope Data helps everyone on your team make informed decisions using the right data. Their platform enables quick connection, analysis, and visualization of all your data channels into a single source of truth.
Other popular digital marketing tools in this category: YellowFin, Datapine, Sisense, Looker
---
Content management systems (CMS)
How it helps: Allows you to publish content to the web quickly and easily
Back in the day, you would have to hire a developer or know your way around the back end of a website to even create a landing page. Coding know-how was a requirement for developing any web page. But that's no longer the case, with companies like Wix and Squarespace popping up, you can create a whole website with a few clicks. But it doesn't mean you should, though.
Digital marketing software example: WordPress
Price: Free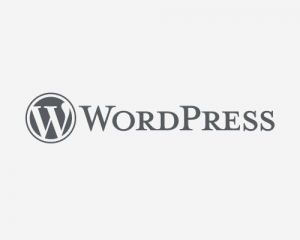 WordPress began as a blogging software in 2003 but has quickly climbed the ladder as the most popular CMS, dominating the market at over 60%. Over the years, it has become a full-fledged CMS with thousands of plugins, widgets, and themes. All you need to create an account and build your first site is an email. At first, their interface might seem a bit intimidating, but I promise with a few plugins and a couple of youtube videos, you can create a beautiful site like the pros.
Other popular digital marketing tools in this category: Drupal, Joomla, Wix, Squarespace
---
Content marketing
How it helps: Develops a content marketing plan, hires talent, creates and distributes content
Content marketing can be a highly effective strategy to increase your visibility in the search results, build brand awareness, and connect with your target audience. But, there's a lot that goes into planning and executing a solid content strategy – from production to distribution, measuring, and optimizing. Thankfully there's plenty of tools to help you every step of the way.
Digital marketing software example: Cortex
Price: Contact for pricing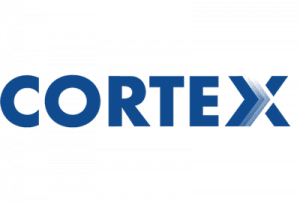 Cortex helps you streamline and optimize your workflow every step of the way. Unlock valuable insights into specific aspects of your copy that resonates with your audience and learn how you can leverage it to stay ahead of your competition. Cortex allows you to plan, schedule, create and optimize your content faster than ever before.
Other popular digital marketing tools in this category: Contently, Clear Voice
---
Optimization and A/B testing
How it helps: Tests, analyzes, and optimizes landing pages and other website content
If you're one of the 29% of companies still flipping a coin to choose between two options, stop! Thanks to A/B testing tools, you can make informed data-based decisions when it comes to which banner looks best or what color signup button is more enticing.
A/B testing tools fall under the umbrella of conversion rate optimization (CRO) software. These technologies work hand-in-hand to mold your digital presence into a finely tuned converting machine. It's pretty amazing how some simple A/B testing can provide some significant gains. The bottom line is just because you feel something is working great, doesn't mean it can't be better.
Digital marketing software example: Crazy Egg
Price: $24/month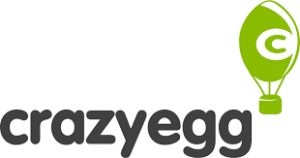 Crazy Egg is a web-based optimization tool that offers heat mapping, A/B testing, and usability testing. Their A/B testing tool allows you to test unlimited variations on every single page of your site by adding a single line of code to each page you want to test on.
Once Crazy Egg recognizes a winner, it will automatically start sending more traffic to that variant. They also offer intuitive conversion tracking and reporting tools.
Other popular digital marketing tools in this category: Instapage, Optimizely, VWO
---
Visual editing
How it helps: Draws user's attention with stunning video
Nearly 80% of the content consumed on the internet is video. There's no denying it. People enjoy watching content instead of reading it. A massive challenge facing most small businesses is how to produce Hollywood style content on a local news budget. But with a little bit of practice and the right software, you can make stunning videos while saving yourself a ton of time and money.
Digital marketing software example: Adobe Premiere Pro
Price: $20.99/month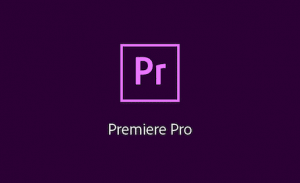 When comparing the most affordable video editing tools out there, Adobe Premiere Pro is in a league of its own. It comes with such features as:
Photoshop-level color correction
Multicam option
360 VR support
Custom titling & graphics,
Transitions
And so much more
While $20 bucks a month might seem like a hefty investment for something you only use a couple of times a month. When you see your stunning video, you'll know it was worth it.
Other popular digital marketing tools in this category: Filmora, Lightworks, iMovie, OpenShot
---
Desktop publishing and design
How it helps: Creates visually compelling marketing material
As the years go by, the web keeps getting more and more visual. For marketers to survive, so must their collateral. Creative imagery and infographic design should have a place in every content strategy, and these are the types of tools that will help you design them.
Overlay logos
Crop photos
Alter images
Custom resizing
Digital marketing software example: Canva
Price: Freemium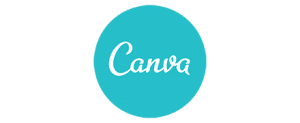 Canva is a cloud-based design platform, perfect for beginners. It provides users with a robust and intuitive drag-and-drop interface and access to over a million images, fonts, and graphics for quickly making any marketing material.
Flyers
Corporate brochures
Visual charts
Invitations
Book covers
Presentations
A massive library of templates is also available to help you start your design for quick and easy wins.
Other popular digital marketing tools in this category: Easel.ly, PicMonkey, Adobe Creative Cloud, PhotoShop
---
Visual collaboration
How it helps: Visually collaborate with all your team members on one platform
Whether its's presentation or document, producing visual elements requires more than back-and-forth messaging. Team members need to review studies, give specific feedback, and go through a number of renditions. With visual collaboration software, you can speed up your creation process and work together with other members of your team – no matter where they are. These tools allow you to save templates, organize versions, and notes anywhere on the file.
Visual collaboration software example: Xtensio
Price: Freemium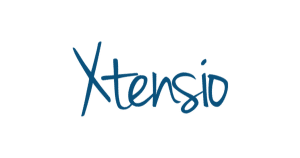 Xtensio is one of the most popular platforms to manage your team presentations and documents with ease. It lets you import a number of files, from web pages to slide shows. With a customized dashboard, users can create, share, and present live documents with other team members and clients. And the best part, changes are saved automatically in the tool and your data is encrypted.
Other popular visual collaboration tools in this category: Prezi, Google Sides, Quip, Keynota
---
Social media marketing
How it helps: Interacts in open dialogue with your users
Managing your social media can be time-consuming, but it doesn't have to be. Keeping up with multiple channels and thousands of users, not to mention measuring the results on your bottom line, is no easy task. If your team is struggling to bridge the gap, your business may need some social media marketing software. They're a ton of tools that can help you engage customers, schedule posts, monitor mentions, and conversations around your brand.
Digital marketing software example: Buffer
Price: $15/month

Buffer is one of the most well known social media scheduling tools. Their software makes it easy to share content and automatically schedule posts to Facebook, Instagram, Twitter, and LinkedIn. Not sure when's the best time to post? Buffer can handle that too. It also gives you in-depth insights and analytics about each post, letting you know what ideas are working and which you should pause.
Other popular digital marketing tools in this category: Loomly, HotJar, Bitrix24, GAIN
---
Social listening
How it helps: Identifies branded conversations
Social media is excellent for building a solid brand and following. However, things don't always go as planned, and sometimes you can develop a reputation for all the wrong reasons, scandals, bad service, or maybe a customer had a bad experience that was out of your hands.
Wouldn't it be great if there was a way to track all the times' people mention your brand on social media? Good news, there is, and that's where social listening comes in.
Digital marketing software example: Sprout Social
Price: $99/month (with free trial)
Sprout Social has two separate tools for social engagement and brand monitoring.
1. Discovery: allows you to search for keywords on Instagram and Twitter
2. Smart Inbox: is a repository of all your social media mentions
Sprout Social realizes that social media is the consumers' world, and brands are just living in it. Its platform offers real-time brand monitoring to track direct messages and brand mentions. Streamlining everyday tasks using customizable workflows, saving your team valuable time while optimizing your performance.
Other popular digital marketing tools in this category: Brandwatch, Mention, BuzzSumo, Hootsuite
---
Event marketing
How it helps: Integrates marketing experiences for events before, during, and after
It's a lot of work to promote an event. Not only do you have to get attendees' attention to sign up, but you also have to keep them engaged until the event and deliver on your promise. That's why all-in-one event management tools are so essential. They allow you to see the big picture. While helping your team promote the event with custom invitations, engage with their attendees via automated reminders, and report the results with detailed reports after.
Digital marketing software example: Whova
Price: commission model

Whova's all-in-one platform enables you to manage your event from start to finish seamlessly. It provides you the flexibility to customize your funnel to opt-in/out of certain functions to better fit your needs.
Conference management software
Attendee engagement solutions
Logistic management tools
Other popular digital marketing tools in this category: Eventbrite, DoubleDutch, Event Farm, Attendify
---
Project management
How it helps: Manages projects, collaborates with team members, and stays on task
The benefits of a project management system are endless. Not too long ago, project managers had to rely on a pencil, a notebook, and a sound strategy. However, nowadays, project management software helps companies of all sizes with:
Project planning
Time management
Resource allocation
Help transfers in management
Integrating the right project management tool is among the most useful things to help your company become more competitive and organized.
Digital marketing software example: Asana
Price: Freemium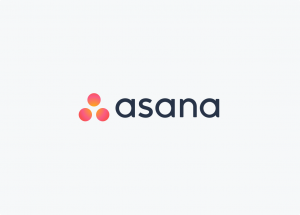 When you manage your work in Asana, you have the freedom to organize projects in a way that's best for you. Help your team do their best work. By making sure they know who is doing what work and by when. You can set big goals and ambitious deadlines and chart a path to show how you would get there. So every project can be a success.
Other popular digital marketing tools in this category: Trello, Airtable, Pipefy, Wrike
---
Search engine marketing (SEM)
How it helps: Improves your business's visibility in search engines
Search Engine Marketing (SEM) is actually an umbrella term encompassing everything related to marketing and ranking on search engines, including SEO. These kinds of tools can help you with:
Keyword research
Find unique link building opportunities
Help identify competitor strategies
Optimize your content for search engines
Fine-tune your PPC and advertising
Before SEM, one of the biggest problems facing marketers was being able to determine the effectiveness of their off-page and on-page SEO efforts on their bottom line. Tools like Ahrefs have done a fantastic job of solving this problem.
Digital marketing software example: Ahrefs
Price: $99/month

If you have ever taken a deep dive into SEO, chances are you've heard of Ahrefs. Their software crawls the web, stores all the public data, and makes it easily accessible via their dashboard. The data can be used to aid in link building, SEO strategies, keyword research, and content marketing. Ultimately, their tools help you identify trends and opportunities your competitors might be missing to accelerate your site's growth through organic traffic.
Other popular digital marketing tools in this category: SEMrush, SpyFu, Moz Pro, Majestic
---
Referral marketing and affiliate marketing
How they help: Builds awareness, increases customer reach, traffic, and revenue
Creating quality products and offering reliable services is a great way to build a solid customer base. But if you want to capture a wider audience of qualified leads, you'll have to tap them through other people they trust.
Referral marketing and affiliate marketing both allow you to partner with reliable representatives to speak on your brand's behalf. They are easy ways to use word of mouth to improve your overall reputation and expand your reach. The hardest part is figuring out the best way to manage your referrers or affiliates.
Referral programs incentivize your customers for sharing your products or services with individual friends, through valuable rewards. They make sharing easier, and let your business track successful referrals through a referral link or code.
Meanwhile, affiliate programs reward influential people (such as content creators) for promoting your products, by rewarding them with a commission every time someone purchases from you via their affiliate link.
For a rundown of the specific differences between referral and affiliate programs, check out this article.
Digital marketing software example: Referral Rock
Price: $200-$800/month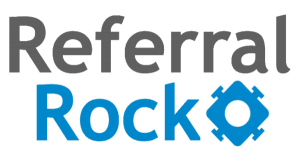 Referral Rock referral program software helps any business get more customers using the power of their existing network. Online and brick-and-mortar businesses can design incentive-based programs, enroll existing customers and partners, capture new leads and sales, and automatically issue rewards.
Referral Rock automates every step of the process so a business can scale and consistently measure the success of referral marketing programs. This software has the flexibility to be used for customer referrals, employee referrals, partner and affiliate programs, and more.
Other popular digital marketing tools in this category: PayKickStart, Tipalti, Trackier, ClickBank, Everflow
---
Review management software
How it helps: Monitors user's online reviews and promote positive experiences.
One of the worst things you can do for your business is to leave negative reviews unanswered. It's no secret that many users scan reviews before making a purchase, and 86% of customers won't buy from a business with bad or negative Google reviews. The good news is that there are plenty of great Online Reputation Management (ORM) tools out there to help quickly scan, delete, and promote your reviews.
Digital marketing software example: BirdEye
Price: Contact for pricing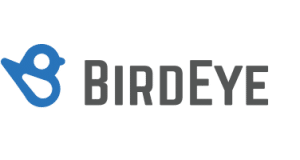 BirdEye is a comprehensive experience platform. That drives business growth by acquiring new reviews and improving customer retention. Manage your reviews, gather customer feedback, and improve your operations, while increasing revenue, all in one place. Their software includes:
Review monitoring
Review generation
Review marketing
Customer surveys
Business insights
Competitive benchmarking
Other popular digital marketing tools in this category: Podium, Yotpo, Trustpilot, Yext
---
Lead generation
How it helps: Generates qualified prospects through other means than advertising
There's a ton of different ways to generate qualified leads for your sales team.
Email marketing
Cold outreach
Which are all great options. Knowing which tools and software to use can be tricky, though. First, you have to define your ideal audience and figure out where they are most active. But this could be an entire post in itself, so for the sake of this post, I'll talk about a tool that can help you generate more leads from your website's organic traffic.
Digital marketing software example: Leadfeeder
Price: $59/month (by free trial)

This lead generation tool helps collect data on prospects who visited your site. So that you can follow up/reach out to new leads and potential opportunities. All you need is your Google Analytics ID for Leadfeeder to tell you which companies have visited your site. It even finds contact info for employees at those companies, so your team can follow up.
Other popular digital marketing tools in this category: Prospect.io, Hunter.io, Sumo, Meet Alfred
---
Feed management
How it helps: Allows you to manage and optimize your product feed
If you are an ecommerce business owner, at some point, you will want to start selling and advertising your products via different channels. Every shopping channel (Amazon, Facebook Marketplace, Google Shopping, etc.) has different requirements when it comes to delivering product feeds. This is where a feed management tool comes in handy with adjusting your product information to the requirements of the specific channel.
Digital marketing software example: DataFeedWatch

Price: from $59/month
DataFeedWatch is a leading feed marketing solution, combining data transformation with help and advice to empower merchants, agencies, and enterprises to succeed on ecommerce channels. Businesses can use this tool to transform their product data and meet the requirements of over 2,000 shopping channels with high-quality integrations. Intuitive and easy to use, DataFeedWatch gives merchants the tools needed to achieve greater visibility and ROAS from their ecommerce campaigns on Google, Facebook, Amazon, and various other shopping platforms. It's a simple solution for anyone looking to cut back on the time spent maintaining their data feeds while surpassing their competition.
Other popular digital marketing tools in this category: WakeupData, Productsup, ChannelPilot
---
Back to you
To ensure your online marketing plan succeeds in today's competitive landscape, you'll have to be a jack of all trades. That means using the right tools at the right time. Of course, there are a ton of tools out there, so take your time and really research what software solves your problem.